What We Learnt After Looking Back At The Digital Health Tech We Reviewed
Throughout the years, we've reviewed several exciting digital health devices at The Medical Futurist. Some like Nima's handheld food sensors sound as if they have […] The post What We Learnt After Looking Back At The Digital Health Tech We Reviewed appeared first on The Medical Futurist.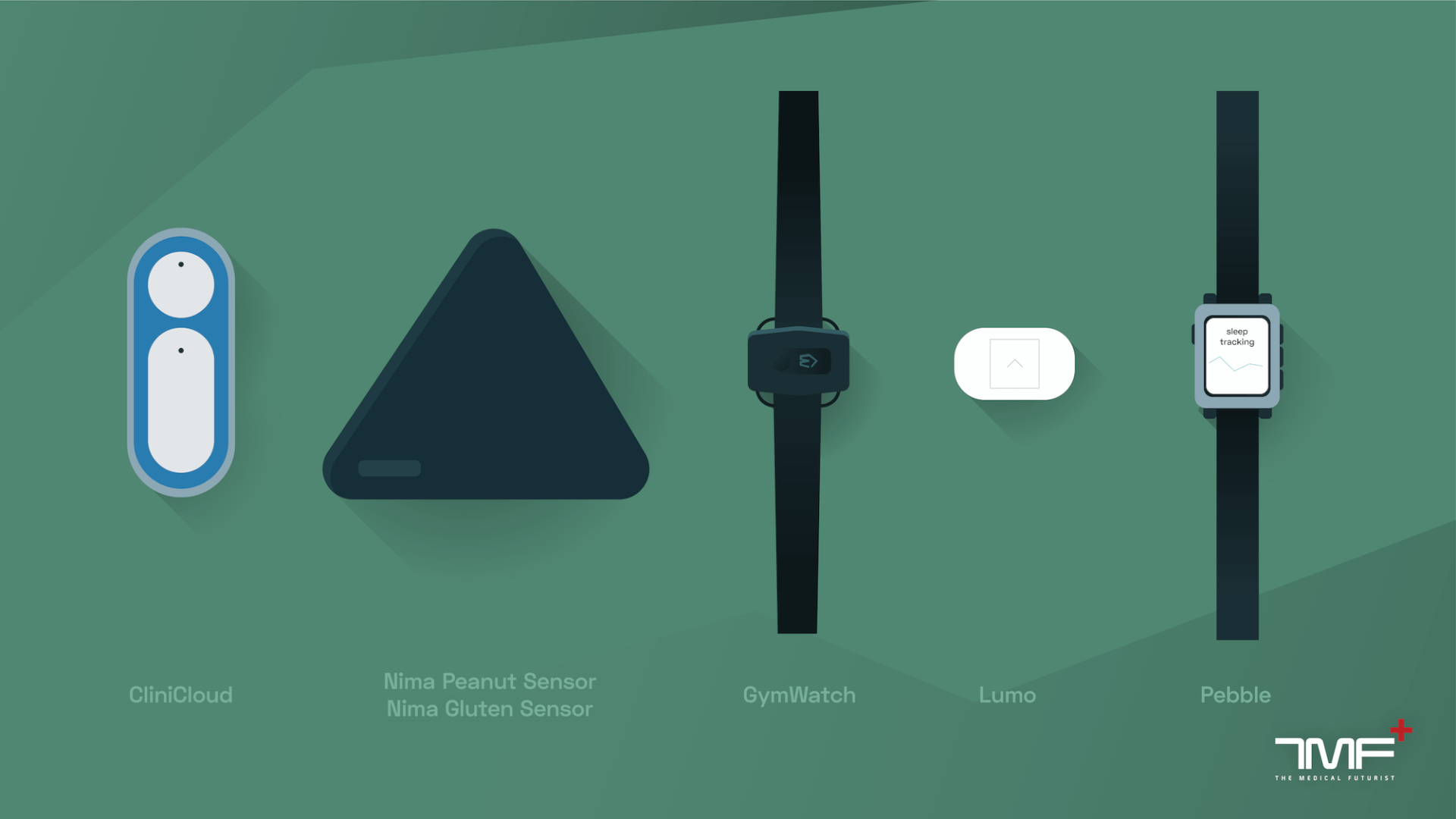 Throughout the years, we've reviewed several exciting digital health devices at The Medical Futurist. Some like Nima's handheld food sensors sound as if they have come straight out of a Star Trek episode; and others like the CliniCloud ingeniously address real physician needs.
However, while many of the devices impressed us during our tests and indicated a promising solution for patients and doctors to adopt going forward, not all of them fared so well in subsequent years. For this reason, we decided to look back at those exciting digital health devices that we tested in the past but didn't deliver on the promise to become widely adopted.
In this retrospective article, we will revisit 5 such devices, highlight why they looked promising and what ultimately went wrong.
1. CliniCloud
In 2016, we reviewed the CliniCloud, or a new take on the physician's iconic tool: the stethoscope. Its concept came from two doctors so that they could have an at-home digital stethoscope that connects to a smartphone for recording, sharing and analysing readings over time. It could also measure heart rate and connect the user to a doctor for a telemedicine consultation. Many saw potential in this approach and the company even raised $5 million in seed funds before the device was even shipped.
When the CliniCloud did ship, the technology and idea behind it were good as we pointed out in our review. The company even adhered to the calibration standards set forth by CE and FDA for Class II medical devices. But a couple of years later, they went out of business without much fanfare. 
Their downfall might be due to the fact that the founders had no experience in the digital health market. Andrew Lin, one of the two founders of CliniCloud, echoed similar sentiments when we talked to him. "The company pivoted after we decided that sales momentum did not live up to our expectations," Lin said. "We believed that it would take too long to reach critical mass adoption – and reach our ultimate goal of building systems and A.I. around at-home, patient-centred healthcare." 
2. Nima's food sensors
For the millions of people suffering from food allergies worldwide, food sensors like Nima's can literally be life-saving. With a simple handheld device, you scan a sample of your food and it tells you whether it contains a certain foodstuff on the spot. Nima launched two such portable food sensors some years back, the peanut sensor and the gluten sensor. We tested both; and found them to be accurate and very practical to use.
But since our reviews in 2018, Nima hasn't released any new products and was acquired by a medical device company in 2020. Online, users are reporting a lack of the availability of testing capsules required for the devices and a lack of communication from the company itself. And they are already blaming the new management for these issues; and management issues aren't uncommon with digital health ventures.
3. Gymwatch
The "ultimate fitness-tracker"; this is how a German startup advertised their wearable, the Gymwatch, when they launched its crowdfunding campaign in 2014. Despite those claims, when we reviewed it in 2016, we found it to be not totally comfortable to wear and had some issues with how to customise exercise plans. Nevertheless, using the Gymwatch really felt like having a personal trainer by your side.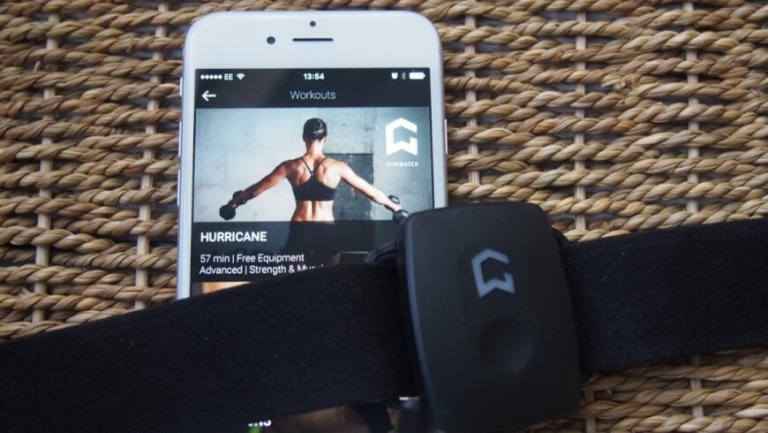 Even with its impressive fitness tech, the "ultimate fitness-tracker" was ultimately short-lived. After shipping the product, the company did not seem to be doing so well. The latest update for its backers dates back to 2015 and there has been no news in subsequent years. Its website is dead as are its social media accounts, indicating that the company went bust unceremoniously. The cause for the startup's demise is not clear but is likely due to management and funding issues, despite putting forward a promising device on the market.
4. Lumo
Modern solutions for modern problems; this might have been the mantra that Lumo Bodytech abided by when they released the Lumo Lift. With people spending 5 hours on average looking at their phones to browse social media or send texts and many of us slouching over a screen, it's no wonder we experience back and neck aches more often; even the new term "text neck" emerged to highlight the cause. So, the Lumo Lift presented itself as a wearable that alerts you when you adopt a slumped posture while consuming your digital feeds. In our 2017 review, we found it to indeed help in maintaining a better posture. 
In the same review, we checked out the Lumo Run. This wearable fitness sensor stood out for us from the overcrowded fitness tracker market thanks to its unique selling points. On top of a comprehensive overview of your running style, it records bounce, braking, pelvic rotation and pelvic drop; metrics which aren't commonly measured by most trackers.
But since we tested those devices, they have both been discontinued. The original startup behind them had its website rebranded to Feel Peak, which notes that the products are discontinued; and now focuses on fitness tips. The products' IP have for their part been acquired by another company in 2018.
5. Pebble
Pebble was something of a fan favourite at The Medical Futurist. The smartwatch was affordable, had excellent battery life and was even the first to include a smart sleep alarm. After its acquisition by Fitbit in late 2016, we were happy to see some of its features integrated into the Fitbit Ionic.
Fitbit was itself acquired by Google in 2019, making for an aptly named "wearable turducken" as one reporter put it. Despite all of those promising hardware and with Google's software expertise and immense resources, Fitbit (and by extension, Pebble) seemed to be on a downslope. Sales haven't been too hot in recent years and after-sales service quality dwindled as well.
Cautionary tales?
While those examples discussed here might sound like cautionary tales for digital health technology adopters, the issue does not lie with the technologies themselves. A common denominator is the management, or more accurately, mismanagement of the company behind those technologies. The other common shortcomings can also be summed up in the following points:
Lack of market research (on sales and market possibilities)
Loss of sales momentum
Exit/acquisition by a competitor
Changing direction (due to market insufficiency)
Even if a company fails, it doesn't mean that the technology isn't reliable. Through acquisitions, mergers or simply lack of funds, the new management's vision and priorities can shift at the expense of promising and proven technologies. But as is often the case, other competitors can pick up from where that company left off and this helps drive the industry forward. As such, we will continue to explore those promising technologies at The Medical Futurist that digital health companies bring forward to provide insights regarding where the industry is heading.
Written by Dr. Bertalan Meskó & Dr. Pranavsingh Dhunnoo
At The Medical Futurist, we are building a community for making a bold vision about the future of healthcare reality today.
Dr. Bertalan Mesko, PhD, the Director of The Medical Futurist Institute, launched The Medical Futurist to help individuals, companies, and governments understand how digital health technologies bring healthcare into the 21st century.
"Digital health technologies empower patients to become proactive in their life; empower medical professionals to do their job being supported by advanced technologies, and companies and policymakers to make better decisions about their future." – Dr. Bertalan Meskó
To support this transformation, Dr. Meskó and The Medical Futurist team is working relentlessly analyzing the latest trends in digital health and bringing insights to the 800,000+ readers and followers of our publications, along these principles:
The Medical Futurist is a place to learn, not a place for advertising. The Medical Futurist team is working to bring you unlimited access to reliable, neutral information, that is free from the influence of vendors and companies.
Unlike many others, we keep 99% of The Medical Futurist content open for all readers, regardless of where they live or what they can afford to pay. We do this because we believe in information equality, where everyone deserves to read accurate news and thoughtful analysis.
For 2021, we commit to another year of high-impact reporting that helps people navigate the jungle of digital health and to see where it is heading. With no shareholders or billionaire owners, we set our own agenda and provide unbiased insights that are free from commercial and political influence.
If you'd like to support this mission, we invite you to join The Medical Futurist Patreon Community. A community of empowered patients, future-oriented healthcare professionals, concerned health policymakers, sensible health tech developers, and enthusiastic medical students. If there were ever a time to join us, it is now. Every contribution, however big or small, powers our research and sustains our future.
Click here to support The Medical Futurist from as little as $3 – it only takes a minute. Thank you.
The post What We Learnt After Looking Back At The Digital Health Tech We Reviewed appeared first on The Medical Futurist.