The Top 20 Digital Health Trends For The Near Future: A New E-Book
It almost became a tradition at The Medical Futurist to publish at the beginning of every year an e-book about digital health trends that are […] The post The Top 20 Digital Health Trends For The Near Future: A New E-Book appeared first on The Medical Futurist.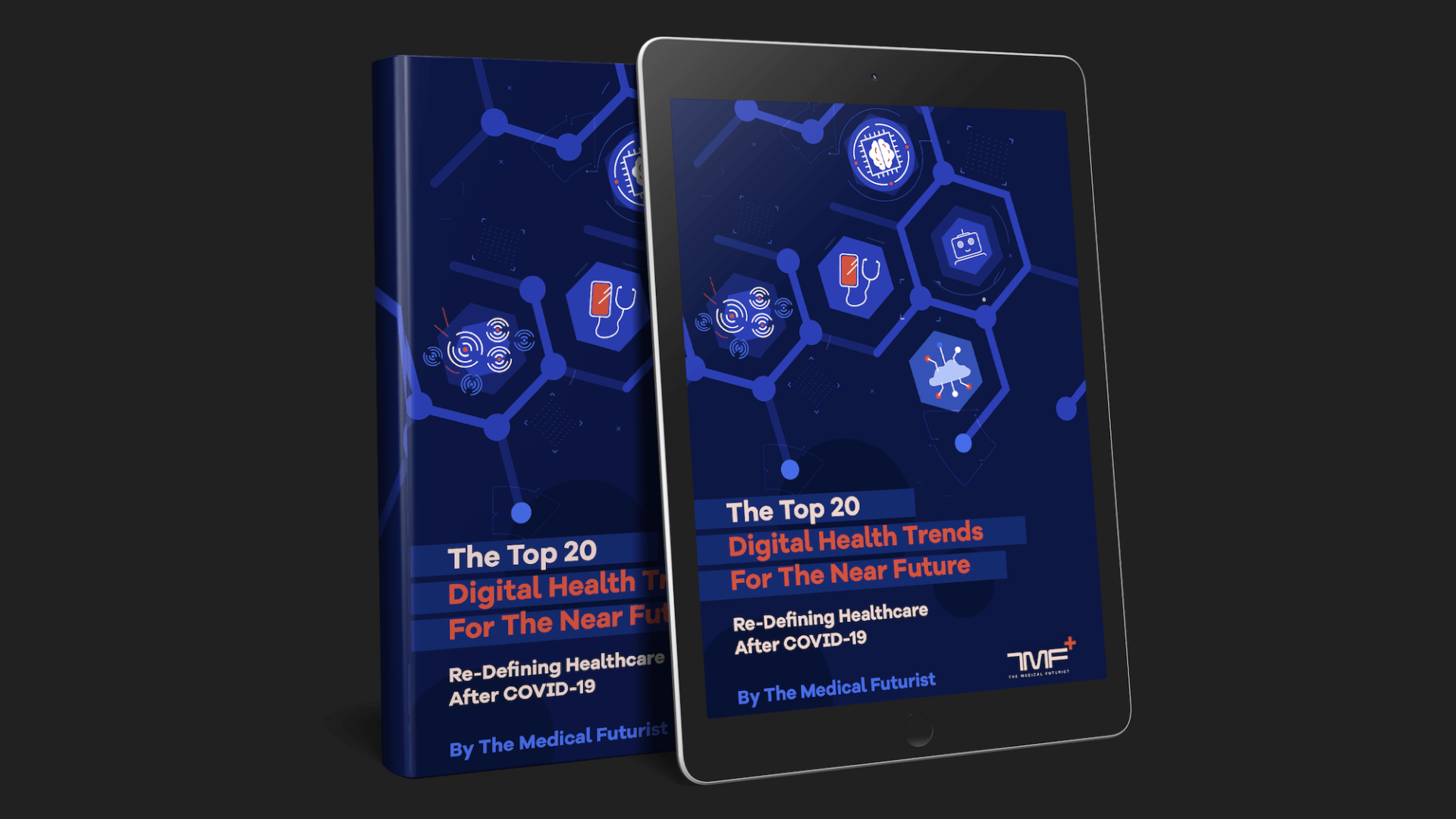 It almost became a tradition at The Medical Futurist to publish at the beginning of every year an e-book about digital health trends that are worth keeping an eye on for that particular year. These e-books would contain a list of forecasts and the respective developments that led us to formulating that trend. While not all forecasts came to fruition (Google did not launch a new line of fitness trackers), others were more accurate (developments towards at-home lab tests did pick up steam). The aim of every trend was nevertheless to help readers get a bigger picture regarding the direction that the field was heading towards during that year.
For 2021, we decided to change strategy. Rather than publish an e-book with digital health trends dedicated for that specific year, we did not restrict ourselves to the current year. Instead, we looked at the near future regarding 20 developments likely to happen in the upcoming 2-5 years. They are based on our analyses on trends and relevant technologies that we have been constantly monitoring.
We would encourage you to get a copy of 'The Top 20 Digital Health Trends For The Near Future' on LeanPub for our exclusive insights into those 20 trends that we believe will have the most importance in shaping the digital health landscape in the near future.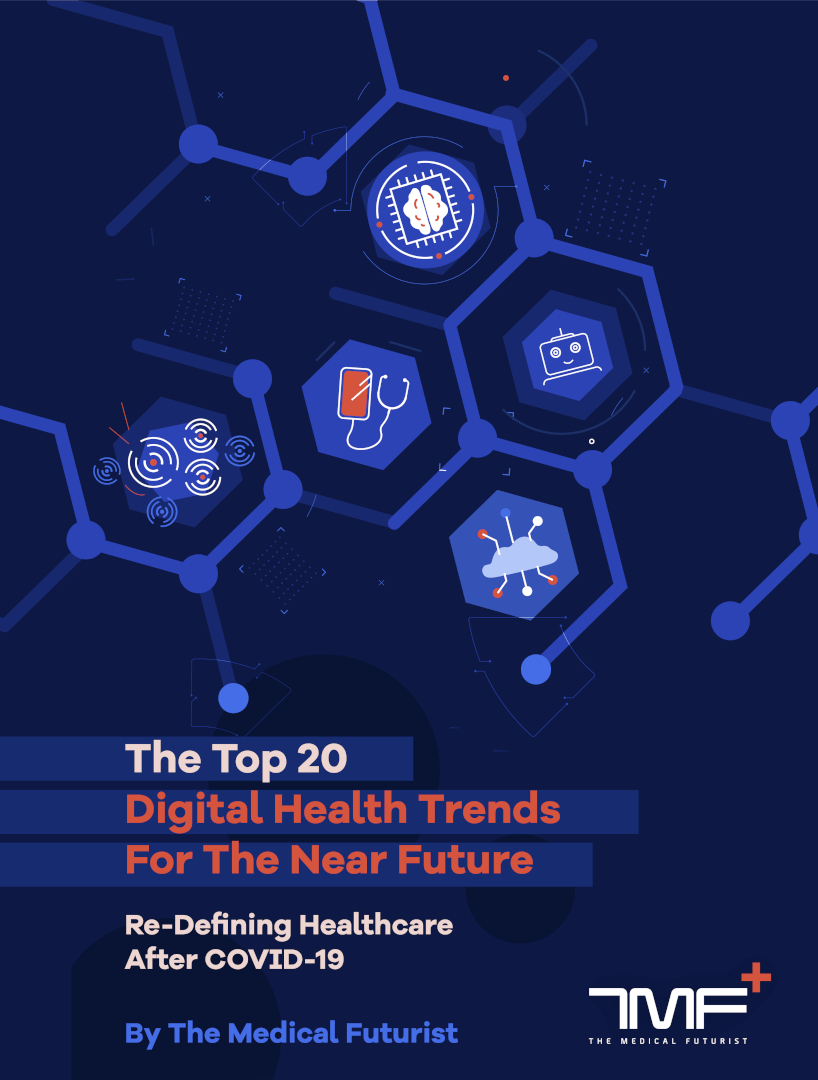 Top 20 Digital Health Trends For The Near Future
Digital technology could help transform unsustainable healthcare systems, provide cheaper, faster, and more effective solutions for diseases – and could lead to healthier individuals living in healthier communities.
In this book, we analyze the top 20 trends shaping the future of healthcare, and what they all look like in practice.
From the changes that healthcare A.I. requires to the need for a whole cultural change, the e-book presents those 20 trends and insights in an executive summary format so as to help you make more informed decisions in the digital health field for the upcoming years.
If you are still on the fence, we prepared this article with 3 trends discussed in the e-book that provide a glimpse of what is further elaborated in it.
"Around the pill" strategies indicate the future business model for the pharmaceutical industry
Get a prescription, take your medication, report any side effects to your physician and repeat those steps for the whole duration of the treatment, which in some cases means a lifetime. This has been the traditional relationship between patients and the drug industry; but is an obsolete one in the digital age.
To revamp this stale dynamic, "around the pill" strategies could be an adequate solution. They involve pairing a pharmacological product with a digital health service as a package for the patient, rather than selling the product as-is. Pharma giant Roche had such a strategy in mind when it acquired startup mySugr. Roche paired mySugr's innovative diabetes management app with their existing Accu-Chek Guide glucose meter to create the mySugr Bundle. This bundle augmented diabetics' management of their condition. In subsequent years, the pharma company further expanded the app's integration with other devices, with the most recent one being Novo Nordisk's smart insulin pens.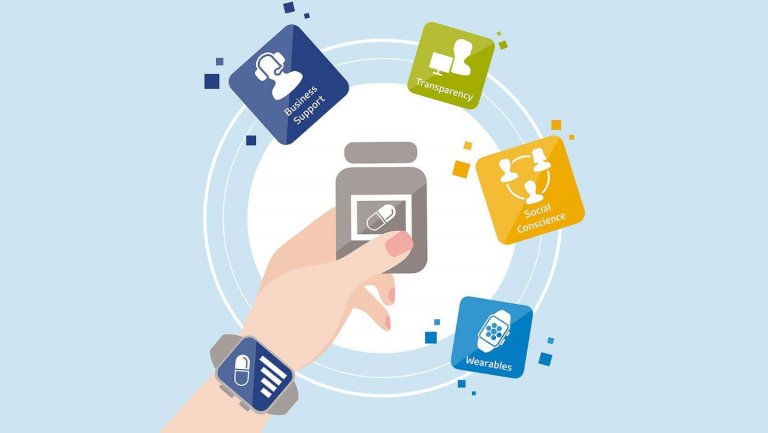 Other companies like Partners Healthcare Center and Japanese drug maker Daichii-Sankyo also partnered for an "around the pill" digital offering of their own for cardiac patients; and this approach is one that pharma companies, providers and payers alike will favor in the coming years given how it makes the offering more attractive to all parties involved.
Portable diagnostic device manufacturers might want to follow the path of handheld ECG companies
Bringing clinical-grade portable diagnostic devices that populate the digital health landscape from the concept stage into clinical practice relies on regulatory measures. Traditionally, this can represent several years if not decades-long processes. To accelerate these in an effective manner, companies could look at the path taken by manufacturers of portable ECG monitors like AliveCor.
Since releasing its first FDA-approved portable ECG device in 2012, the company has pushed to have its devices tested in clinical trials while refining their design. By 2020, AliveCor's products were tested in more than 40 clinical studies, integrated technologies like A.I. and had their device deemed comparable to a traditional (and bulky) 12-lead ECG by a study.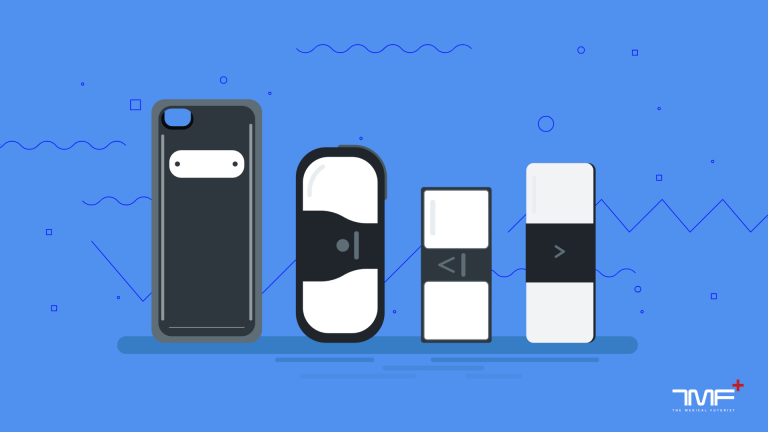 As such devices have the longest track-record of regulatory approvals and studies in digital health, companies developing other technologies might want to follow their footsteps. They could similarly lead the regulatory race, have an edge over their competitors while helping create a more regulated landscape for secure adoption.
Primary care now integrates virtual visits and chatbots
Thanks in no small part to the COVID-19 pandemic and the ensuing physical restrictions, healthcare increasingly turned to online solutions. Among those are chatbots and telemedicine, which are turning out to become integral parts of the healthcare system. 
In order to perform risk assessments from afar, several dedicated chatbots were launched during the crisis and are still being used. One such chatbot comes from a partnership between the U.S. Centers for Disease Control and Prevention (CDC) and Microsoft's Healthcare Bot service. Their Coronavirus Self Checker bot helps users make decisions about whether they should get tested or not. For U.S. users, it also shares the contacts of local health departments. After the pandemic, such chatbots can still be used for patient triaging and to ease the burden from nurses by supplementing some of their tasks.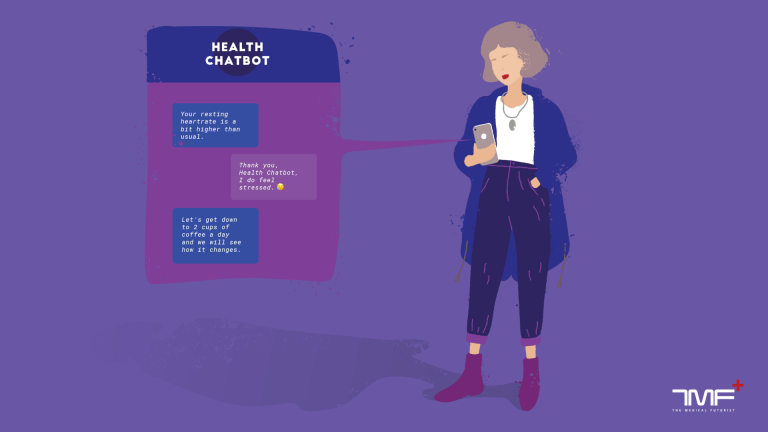 Just like chatbots, telemedicine visits received a boost as a result of the pandemic; some services' use even increased by up to 158%. Providers as well are willing to use telemedicine, and the increased adoption indicates the trend that telemedicine is on track to become the new norm. 
As such access to primary care will play a major part even after the pandemic, both patients and physicians will also need to prepare to adopt those new methods.
Healthcare-defining trends
We hope that these 3 glimpses gave you an idea of what more to expect out of the full e-book on the healthcare-defining trends for the near future. Across each of its 20 sections, we further walk you through that area with relevant descriptions and examples that we find interesting. Moreover, we include reading suggestions at the end of every section, which you can turn to so as to dive deeper into the subject. 
We also hope that reading the e-book will help provide more context around digital health developments and where the field is headed in the coming years. And do share your feedback with us once you've read it through!
Written by Dr. Bertalan Meskó & Dr. Pranavsingh Dhunnoo
At The Medical Futurist, we are building a community for making a bold vision about the future of healthcare reality today.
Dr. Bertalan Mesko, PhD, the Director of The Medical Futurist Institute, launched The Medical Futurist to help individuals, companies, and governments understand how digital health technologies bring healthcare into the 21st century.
"Digital health technologies empower patients to become proactive in their life; empower medical professionals to do their job being supported by advanced technologies, and companies and policymakers to make better decisions about their future." – Dr. Bertalan Meskó
To support this transformation, Dr. Meskó and The Medical Futurist team is working relentlessly analyzing the latest trends in digital health and bringing insights to the 800,000+ readers and followers of our publications, along these principles:
The Medical Futurist is a place to learn, not a place for advertising. The Medical Futurist team is working to bring you unlimited access to reliable, neutral information, that is free from the influence of vendors and companies.
Unlike many others, we keep 99% of The Medical Futurist content open for all readers, regardless of where they live or what they can afford to pay. We do this because we believe in information equality, where everyone deserves to read accurate news and thoughtful analysis.
For 2021, we commit to another year of high-impact reporting that helps people navigate the jungle of digital health and to see where it is heading. With no shareholders or billionaire owners, we set our own agenda and provide unbiased insights that are free from commercial and political influence.
If you'd like to support this mission, we invite you to join The Medical Futurist Patreon Community. A community of empowered patients, future-oriented healthcare professionals, concerned health policymakers, sensible health tech developers, and enthusiastic medical students. If there were ever a time to join us, it is now. Every contribution, however big or small, powers our research and sustains our future.
Click here to support The Medical Futurist from as little as $3 – it only takes a minute. Thank you.
The post The Top 20 Digital Health Trends For The Near Future: A New E-Book appeared first on The Medical Futurist.