The Future of COVID-19 Therapies and Vaccines
Against all odds and breaking development records, we now have several approved COVID-19 vaccines rolling out worldwide. No need for DIY vaccines; these research-backed shots […] The post The Future of COVID-19 Therapies and Vaccines appeared first on The Medical Futurist.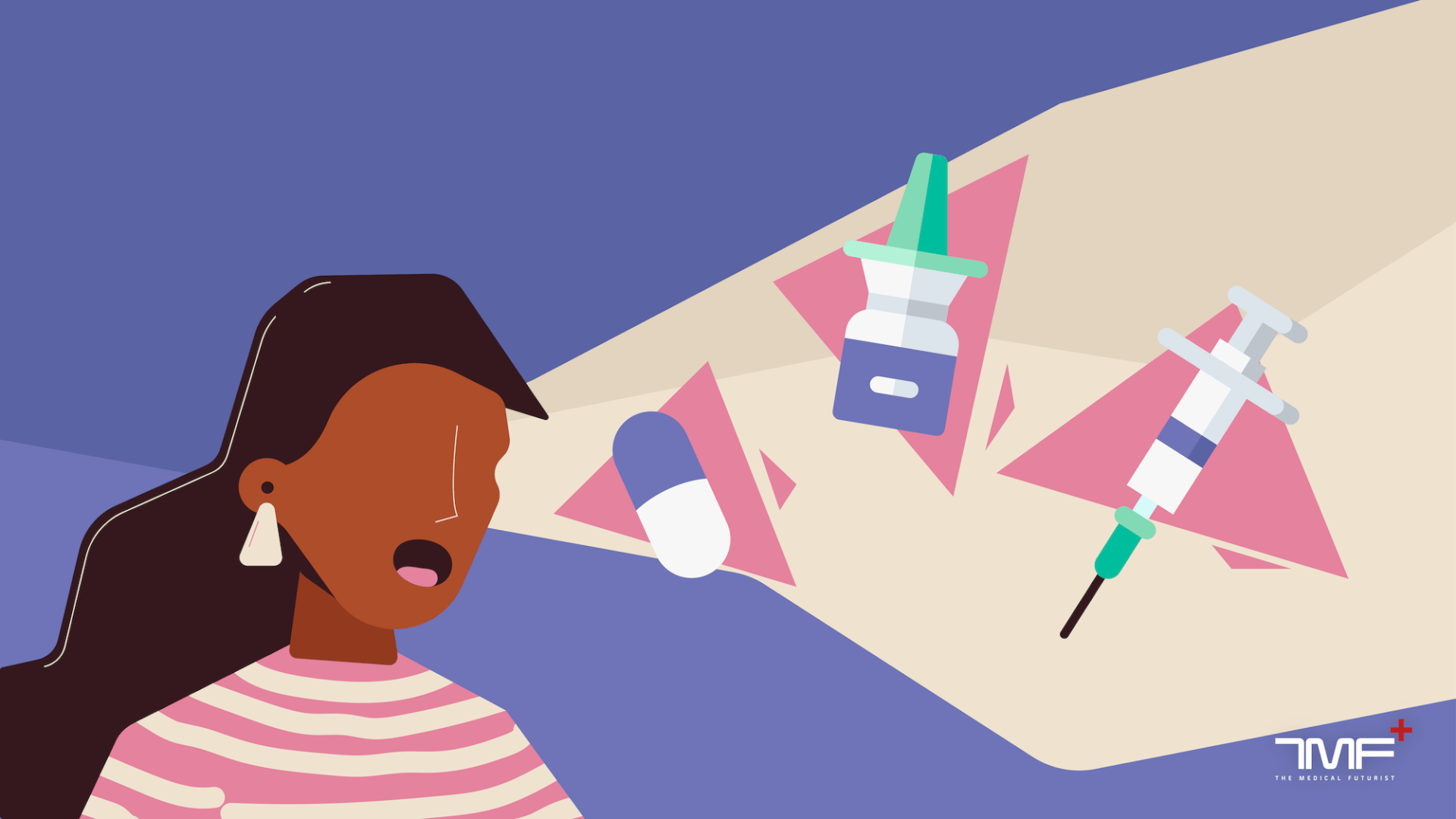 Against all odds and breaking development records, we now have several approved COVID-19 vaccines rolling out worldwide. No need for DIY vaccines; these research-backed shots have repeatedly been shown to prevent SARS-CoV-2 infections and its spread. In May, following new evidence of efficacy in children, the FDA further approved administering the Pfizer / BioNTech COVID-19 vaccine to children aged between 12 and 15 years. Before, only those aged 16 and up could get the vaccine but vaccinating more children will be key to achieving herd immunity and ending the pandemic.
With such a promising outlook of available vaccines, in mid-May, the Centers for Disease Control and Prevention (CDC) further relaxed requirements for fully vaccinated people. "If you were fully vaccinated, you can start doing the things that you had stopped doing because of the pandemic," CDC director Rochelle Walensky said. "We have all longed for this moment, when we can get back to some sense of normalcy."
But even with such good news, experts predict that the novel coronavirus will still linger around for longer than we wish. They are comparing it to the Spanish flu, which is itself persisting today in the form of a descendant as the seasonal flu. The latter mutates every year and requires new shots yearly.
However, the COVID-19 pandemic served as a wakeup call for the scientific community. In addition to the existing COVID-19 vaccines, hundreds are in development; including dozens in phase 3 trials, meaning they will soon be available to the public. Also in development are therapies that could cover viral strains that aren't even out in the wild yet; as well as those to treat patients already suffering from COVID-19 symptoms. So let's explore what awaits us in the future for COVID-19 therapies.
Broadening the scope of vaccines
While COVID-19 vaccines rolling out protect against COVID-19 infections, their effect isn't lifelong. Pharma companies like Pfizer and Moderna said that research indicates that their vaccines are effective for at least 6 months. 
This suggests there might be the need for boosters. "I think we will almost certainly require a booster sometime within a year or so after getting the primary [shot] because the durability of protection against coronaviruses is generally not lifelong," said Dr. Anthony Fauci. But when exactly those having had those shots will require boosters has yet to be confirmed.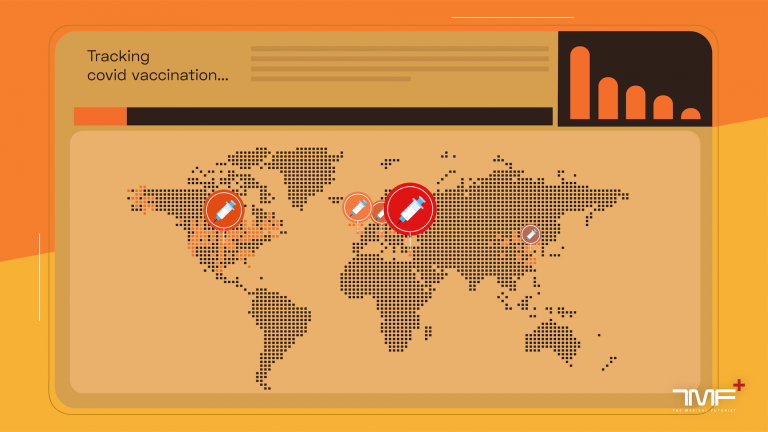 If current vaccines might require the combination of booster shots, others that are in the pipeline might take vaccine combinations to another level. Pharma company Novavax is working on one such vaccine that's effective against both flu and COVID-19. In a pre-clinical study, they found their combined vaccine to elicit "robust responses" against influenza A and B, as well as against SARS-CoV-2. Novavax expects clinical studies of their combined vaccine to start by the end of this year.
Another vaccine candidate developed by the Duke Human Vaccine Institute not only protects against SARS-CoV-2 but also covers several coronaviruses in the SARS family. When tested on rhesus monkeys, this pan-coronavirus vaccine protected the mammals from the novel coronavirus and its most concerning variants; as well as against the SARS virus behind the 2003 outbreak. Interestingly, their vaccine could also protect the monkeys against other coronaviruses circulating in bats but that haven't mutated to infect humans (yet?).
Of course, to properly assess the protection that the vaccine confers to humans requires more testing. But it could potentially protect against new SARS-related viruses originating from bats; even before we detect them making the jump to humans. The good news is that there's not only one pan-coronavirus in the works but over twenty such projects.
Next-generation vaccines
The future of COVID-19 vaccines do not only mean more options but also different modes of administration and storage. Currently, the vaccines from Pfizer and Moderna require low temperatures for storage. This can prove challenging to transport and even store by healthcare facilities. But "next-generation" vaccines in development could forgo such hindrances altogether and be taken right from home.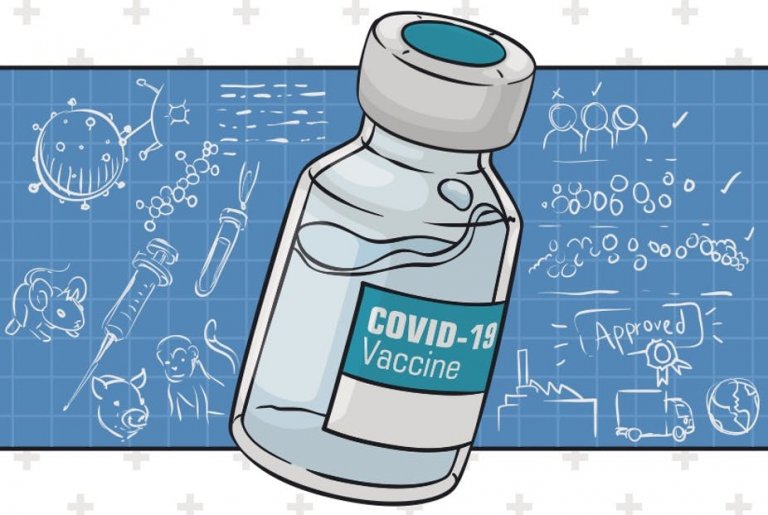 For instance, Altimmune is developing a COVID-19 vaccine which is administered as a nasal spray. With its direct action on the respiratory tract, it could more potently reduce the risk of virus transmission by those vaccinated by it.
Another pharma company, Vaxart, is working on a COVID-19 vaccine that comes in the form of an ingestible pill. An early-stage study showed that it elicited immune responses against SARS-CoV-2.
Beyond prevention is treatment
But wait, there's more! Vaccination is indeed important to prevent viral infection and spread; but those already infected and suffering from debilitating symptoms also require prompt treatment. But as Dr. Fauci noted, even if we now have vaccines against COVID-19, direct  therapeutics are rather lacking. For now, we've mostly been relying on supportive measures but this could change with progress in sight.
A team of Australian and U.S. researchers have worked on an antiviral therapy that eliminated 99.9% of viral load in infected mice. "It allows us to treat those people who are suffering from the virus who are very sick, or those who may perhaps be in danger of being exposed to the virus, such as those in hotel quarantine," lead researcher, Professor Nigel McMillan explained. "They'd be assured they won't suffer from the disease itself."
Pfizer as well is testing a potential therapy as an oral formulation. Their home cure solution aims to stop the virus' replication in our respiratory tract. The drug has only been tested in animals but will soon enter the first human trials.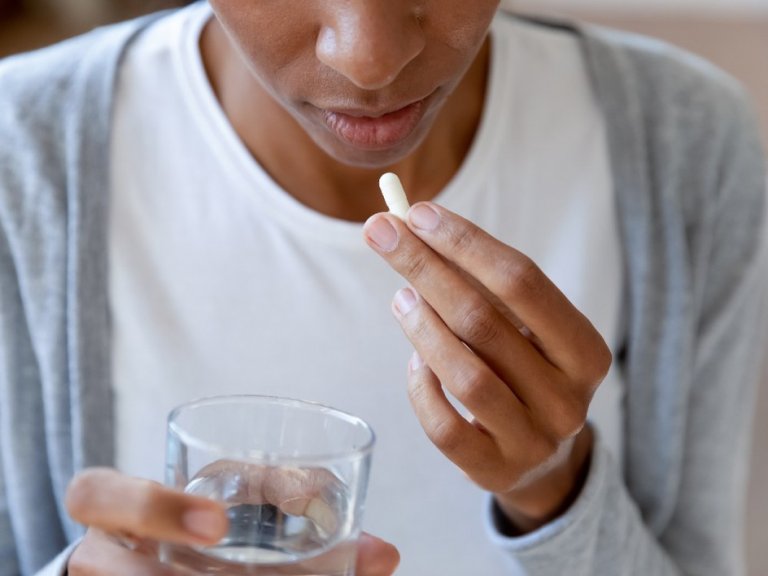 Prof. McMillan also expects the availability of such a treatment to be available by 2023. And this expected date should remind us all that the vaccines and therapies under development need proper testing to ensure their efficacy and safety. These processes take time and we should still heed to sanitary measures to limit the virus' spread as much as we can. "Remember, this virus is not going away — we are going to be living with it forever now," Prof. McMillan warns.
Written by Dr. Bertalan Meskó & Dr. Pranavsingh Dhunnoo
At The Medical Futurist, we are building a community for making a bold vision about the future of healthcare reality today.
Dr. Bertalan Mesko, PhD, the Director of The Medical Futurist Institute, launched The Medical Futurist to help individuals, companies, and governments understand how digital health technologies bring healthcare into the 21st century.
"Digital health technologies empower patients to become proactive in their life; empower medical professionals to do their job being supported by advanced technologies, and companies and policymakers to make better decisions about their future." – Dr. Bertalan Meskó
To support this transformation, Dr. Meskó and The Medical Futurist team is working relentlessly analyzing the latest trends in digital health and bringing insights to the 800,000+ readers and followers of our publications, along these principles:
The Medical Futurist is a place to learn, not a place for advertising. The Medical Futurist team is working to bring you unlimited access to reliable, neutral information, that is free from the influence of vendors and companies.
Unlike many others, we keep 99% of The Medical Futurist content open for all readers, regardless of where they live or what they can afford to pay. We do this because we believe in information equality, where everyone deserves to read accurate news and thoughtful analysis.
For 2021, we commit to another year of high-impact reporting that helps people navigate the jungle of digital health and to see where it is heading. With no shareholders or billionaire owners, we set our own agenda and provide unbiased insights that are free from commercial and political influence.
If you'd like to support this mission, we invite you to join The Medical Futurist Patreon Community. A community of empowered patients, future-oriented healthcare professionals, concerned health policymakers, sensible health tech developers, and enthusiastic medical students. If there were ever a time to join us, it is now. Every contribution, however big or small, powers our research and sustains our future.
Click here to support The Medical Futurist from as little as $3 – it only takes a minute. Thank you.
The post The Future of COVID-19 Therapies and Vaccines appeared first on The Medical Futurist.