Can Music Technologies Help The Mental Health Pandemic?
We tend to think that we know how our brain works. We believe that art and creativity (thus, music, too) belong to the right hemisphere […] The post Can Music Technologies Help The Mental Health Pandemic? appeared first on The Medical Futurist.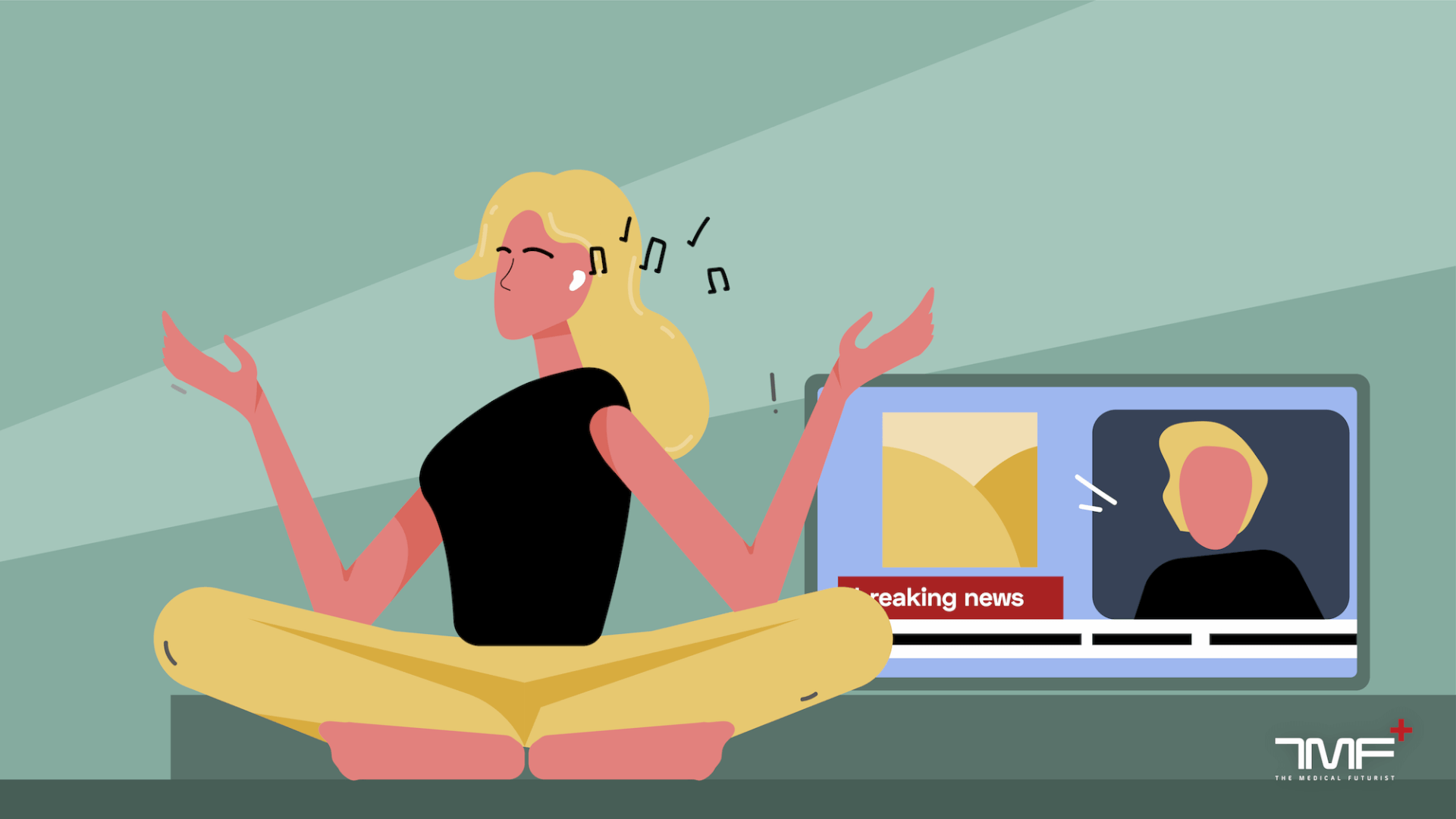 We tend to think that we know how our brain works. We believe that art and creativity (thus, music, too) belong to the right hemisphere of it and math, logic, linear thinking and facts to the left. Interestingly, as Daniel J. Levitin explains in his book, "This Is Your Brain on Music", music is processed throughout the brain. Maybe that is why music has been elemental throughout human history: it can connect people with each other. 
So when the first lockdown began worldwide, we all started to look for things to do at home, to eliminate the feeling of disconnectedness. One choice, watching movies, was obvious – and so the streaming wars have begun. Ever since, Netflix, HBO Max, Disney+ and the rest have been ruling the space, giving an unprecedented boost to at-home watching. But another area has also achieved tremendous growth: music downloads. 
While the mental health remnants of COVID-19 turned into a second pandemic, many people started using music for two specific reasons: either for sleep and relaxation or for more and better focus. As it turns out (no surprises), music can help in both.
Music is happiness
Music that helps reduce stress or boost productivity started to give a beat to traditional music through streaming apps, Spotify, YouTube, and others. In a study, Americans have ranked listening to music #1 as most important to improving happiness. Indeed, music added to people's overall glee globally. No wonder: music "impacts brain function and human behaviour, including by reducing stress, pain and symptoms of depression as well as improving cognitive and motor skills" – as written of a popular class, "Music and Brain" at the University of Central Florida. 
This class is held by neuroscientist Kiminobu Sugaya and world-renowned violinist Ayako Yonetani; they also conduct research looking at the impact certain music has on the frontal lobe of the brain. Listening to music, as they explained, can change your ability to perceive time, reduce seizures, boost your immune system, assist in repairing brain damage and make you smarter. After all, the sound is nothing else but "a mental image, created by our brains." So much for sure is that we needed this additional support over the past 12+ months.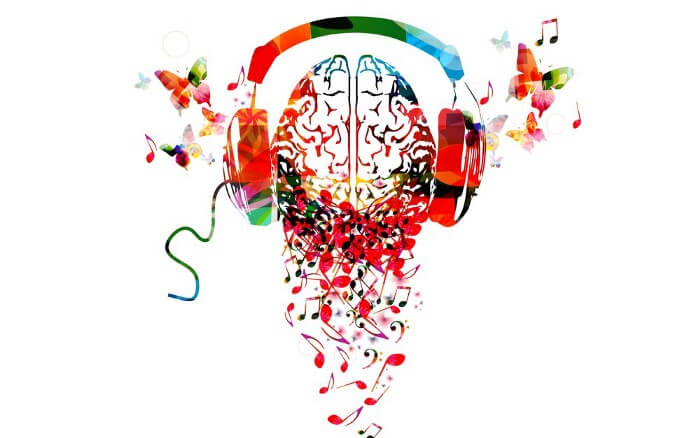 A deeper look inside
"COVID-19, in general, is supposed to prevent us from travelling", – begins Dr Janos Kollar, clinical and mental hygiene psychologist, music therapist. "But in fact, it facilitates travel by providing an opportunity to explore internal rather than external areas. Music is an excellent "vehicle" for this. During COVID, we have the opportunity to get to know our souls more deeply. Music can serve as an excellent tool for this". The university docent also talked about what type of music we should listen to. In short: it strongly depends on the personality, culture, or mood of the listener.
"It matters what kind of music we start the day with and how we end it. Few are aware of this, but in reality, we are able to consciously program our mood with the help of music, which allows us to make direct contact with the deeper layers of our personality by bypassing verbal channels. We are also able to reach levels that are very difficult to describe in words. Therefore, music can be used in therapy."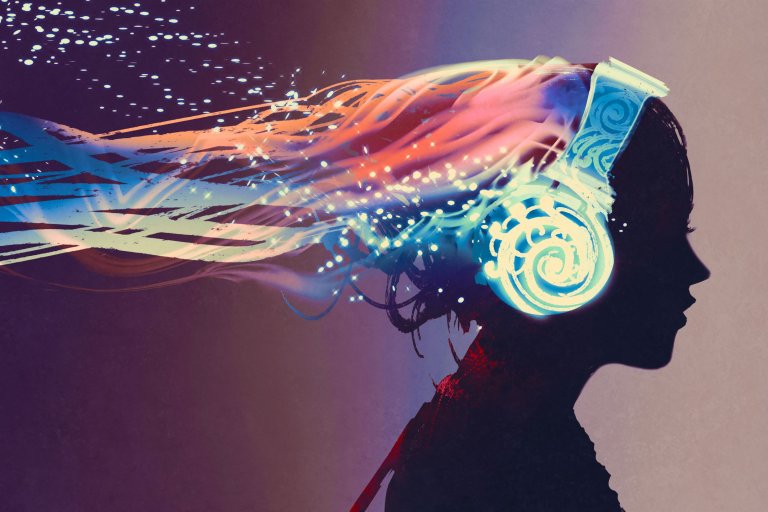 Music that helps you focus
We recently interviewed Los Angeles-based tech entrepreneur and music producer Will Henshall for The Medical Futurist Patreon site about how music can enhance productivity. The Focus@Will founder explained how he and his team had spent ten years researching for their science-driven instrumental music streaming service. "Essentially, we have tested our audio next to other types of music and measured the effects on the brain, heart rate and tracked this alongside personal reporting to ensure our hypothesis can be validated"  – Henshall explained for The Medical Futurist. 
They published the results in their white paper, 'The Influence of Streamlined Music on Cognition and Mood.' While listening to music, the sound waves first reach your eardrums and go straight into your brain. "Listening to the right kind of music can increase focus and productivity," the company says on their website. Their studies disclose a 200-400% increase in focus time with their most active users. 
I sure can agree – I use a specific type of music whenever I want to boost my productivity. Good beats keep me focused, help me get things done, and lift me when I get low on energy. I have used the same service and the same type of beats for almost ten years now. It's scientifically optimised music, that helps me focus. I admit: I needed an extra kick of science, and I never regretted it.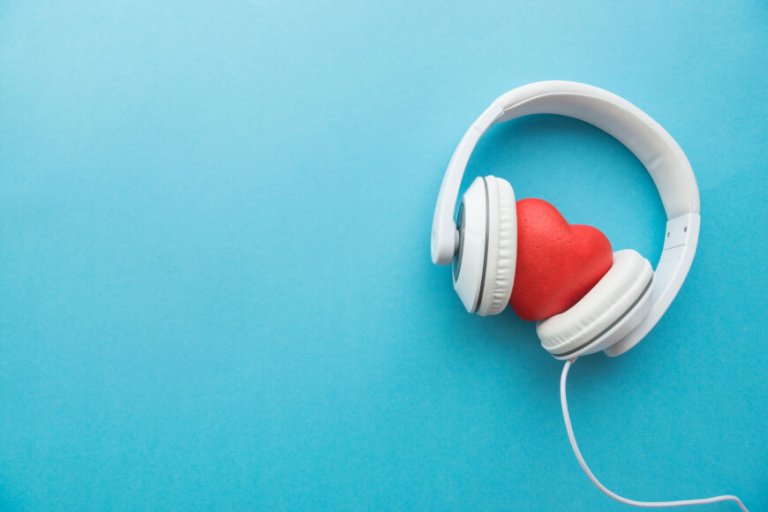 …and what helps you unwind
On the other hand, music can also make you drift off and relax. In a study published in the SBV Journal of Basic, Clinical and Applied Health Science, researchers examined the influence of music as a coping strategy during COVID-19. 
Perhaps the last sentence of this study best summarises the impact of music on our lives after COVID. "The use of music to entrain positive thoughts and create hope in the minds of people will help them to cope with the sense of isolation, negativity, and a feeling of hopelessness during COVID19; making them more able and strong to survive whatever may come." And we got back to Dr Kollar's assertion.
Quarantine and loneliness certainly impacted all our mental well-being. By applying various techniques (from listening to music to playing an instrument, dancing or singing) people managed to better cope with the physical and psychological challenges the virus has put on us. In that sense, music really is a part of the toolkit of lifestyle medicine; providing prevention and adding to patients' overall well-being. 
After all, we can all use a bit of superpower: the human connection that music can provide us.
At The Medical Futurist, we are building a community for making a bold vision about the future of healthcare reality today.
Dr. Bertalan Mesko, PhD, the Director of The Medical Futurist Institute, launched The Medical Futurist to help individuals, companies, and governments understand how digital health technologies bring healthcare into the 21st century.
"Digital health technologies empower patients to become proactive in their life; empower medical professionals to do their job being supported by advanced technologies, and companies and policymakers to make better decisions about their future." – Dr. Bertalan Meskó
To support this transformation, Dr. Meskó and The Medical Futurist team is working relentlessly analyzing the latest trends in digital health and bringing insights to the 800,000+ readers and followers of our publications, along these principles:
The Medical Futurist is a place to learn, not a place for advertising. The Medical Futurist team is working to bring you unlimited access to reliable, neutral information, that is free from the influence of vendors and companies.
Unlike many others, we keep 99% of The Medical Futurist content open for all readers, regardless of where they live or what they can afford to pay. We do this because we believe in information equality, where everyone deserves to read accurate news and thoughtful analysis.
For 2021, we commit to another year of high-impact reporting that helps people navigate the jungle of digital health and to see where it is heading. With no shareholders or billionaire owners, we set our own agenda and provide unbiased insights that are free from commercial and political influence.
If you'd like to support this mission, we invite you to join The Medical Futurist Patreon Community. A community of empowered patients, future-oriented healthcare professionals, concerned health policymakers, sensible health tech developers, and enthusiastic medical students. If there were ever a time to join us, it is now. Every contribution, however big or small, powers our research and sustains our future.
Click here to support The Medical Futurist from as little as $3 – it only takes a minute. Thank you.
The post Can Music Technologies Help The Mental Health Pandemic? appeared first on The Medical Futurist.